W
hen compared to the 3 volumes of Andy Smith's
The Document
series this unreleased "Document IV" is sadly disappointing.
Yes this mix by itself is
very good
but as a continuation of
The Document
series it doesn't fulfill one's expectations.
However don't let my prefacing remarks dissuade you from listening to the mix. As an Andy Smith mix it is as good as all others. Just not good enough to be included within
The Document
series in my opinion.
Still props to Andy Smith for finally releasing the finale to The Document from his archives.
Delivered to Universal records in 2008 to be released as a double pack CD with Document 1 & 4 (to celebrate 10 years since Document 1) but it never came out - I think Universal just wanted to sell the Amy Winehouse CD to every human being on the planet and couldn't really be arsed about anything else but hey, thats major labels for you! Its been sitting on my harddrive for 3 years so you may as well hear it.

Andy Smith
DJ Andy Smith
The Document IV
(2011) | 64 MB|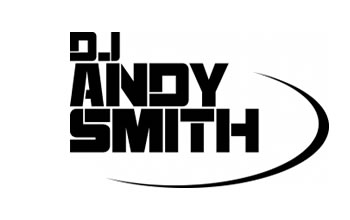 DJ Andy Smith - Intro
LL Cool J - Mama Said Knock You Out
Keith Lawrence - D Bwoy Skank
Redman - Time For Some Aksion
Frank White - Not Fade Away
Common - The Game
Beck - Hell Yes
Public Enemy - Don't Believe The Hype
Vicki Anderson - Answer To Mother Popcorn
Ray Bryant - Up Above The Rock
Sir Ibu The Peacmaker - Im The Peacemaker
The Bar-Kays - Holy Ghost
Young Black Teenagers - Tap The Bottle
Nino Ferrer - Mao Et Moa
Kool & The Gang - Let The Music Take Your Mind
Nas - Hip Hop Is Dead
Ben Branch - Higher Higher
Busta Rhymes - Dont Touch Me (Throw Water On 'Em)
James Brown - Give It Up Or Turn It Loose
Twistin Kings - Congo Twist
Dusty Springfield - Love Power
The Mighty Mervelows - Talkin' Bout Ya, Baby
Ray Charles - My Baby Don't Dig Me
Billy Wade & The Third Degrees - Tear It Up
Joe Cocker - Feelin' Alright


Source:
Henry Krinkle's House Of Sound
Andy Smith