I
first heard of
Soup The Chemist
as an emcee back in 2001 when my homie
Bee255
was throwing the
Ground Zero
event. Through the past few years I've seen his name up on flyers around the Inland Empire but haven't heard him spin before now.
As a deejay Soup has a pretty good ear and some decent skills.This is only a short 20 minute mix but still worth a listen.
Now I edited Money B's original show since I'm sure many of you wouldn't have wanted to listen to the full show since Soup's mix doesn't come in until the 20 minute mark.
Turntablist
Soup The Chemist ft. DJ Gabe Real & DJ Kid Dragon
DJ Soup The Chemist
The Goin Way Back Show
(2011) |20 MB|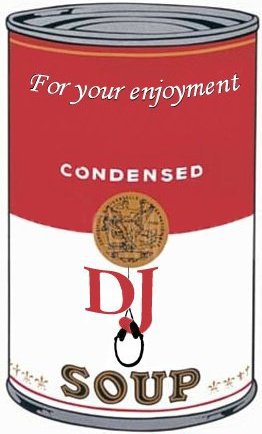 One Time For Your Mind - Nas
Mommy, What's A Gravedigga? Instrumental - Gravediggaz
Mommy, What's A Gravedigga? - Gravediggaz
9MM Goes Bang - Boogie Down Productions
Luchini aka this Is It -Camp Lo
Love vs Hate - Brand Nubian
Just Ridin - Saafir
Elevators - Outkast
Hey Young World - Slick Rick
Money B Break
Turntablist - Soup The Chemist ft. DJ Gabe Real & DJ Kid Dragon


Source:
Money B