Originally Posted on
Thursday,April 29,2010
F
irstly this is
Not
a spanish Hip Hop album. This is in fact a excellent executed instrumental mixtape by two Chicago based producers.
Not
a beat tape but an instrumental album.
Moleman's
PNS
and Dark Time Sunshine's
Zavala
bring forth some world music infused Hip Hop beats that is sure to make your head nod. You won't hear any weired "experimental" type beats on
Canciones Modernas
(Modern Songs) only straight up quality boom bap laced with Latin and middle eastern influences. Trust me this ain't no joke.
| | |
| --- | --- |
| Devon Ave. | The City Is Mine |
PNS & Zavala
Canciones Modernas (2010) | 35 MB|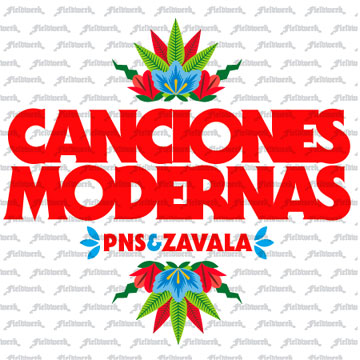 PNS - 2012 Ft. DJ Pratt
PNS - Nueva Frontera
PNS - Prelude To Audiotronics
PNS - Lenky di Don
PNS - Retina of the Mind's Eye (1983)
Zavala - The City Is Mine ft. DJ Pratt
Zavala - Mal Momento
Zavala - Devon Ave.
Zavala - Sin Esfuerzo
Zavala - The Cincinnati Bears